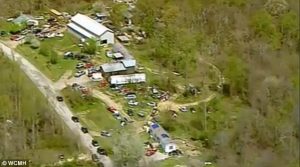 The bodies of seven family members were found dead on Friday morning in the small and rural town of Peebles, Ohio. Police are not sure what exactly happened and they don't even know if the murderer remains at large or is, also, dead in the house. Listed among the dead are five children.
According to the Adams County Sheriffs Office, there is no shooting in progress and police are not mounting any manner of search or hunt for the possible killer. Law enforcement officials are still examining the deaths at the house on Union Hill Road in Peebles. The Ohio Bureau of Criminal Investigation has taken the lead in the investigation with teams of cyber and forensic specialists already at the scene.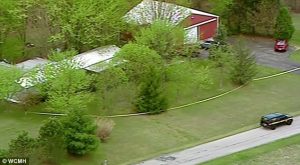 It is believed that the murderer may have roamed through the rural home and actively sought out the victims. The small town of Peebles is about 75 miles from Cincinnati. it is known that Dana Rhoden, 37, along with members of the family that included both children and grandchildren, has been identified as one of the victims. The murder of the seven people happened between two different properties.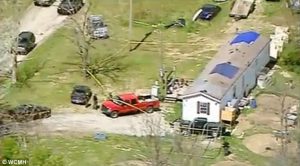 The area is quite rural and there are farms that are not located all that close to one another. The sheer number of investigators at the scene is indicative to the police have really no idea what had actually happened or how it came about or if there is some sort of motive connected. The police have ordered the local schools to be locked down. It doesn't appear to investigators that these murders were random. They have the look of premeditation.
PHOTO SOURCE: WCMH-TV