The Marvel Comics icon Stan Lee is celebrating his 93rd birthday today!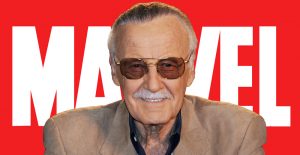 Lee is the co-creator of our favorite heroes, including Spider-Man, the Hulk, Iron Man, the Fantastic Four, Thor, and the X-Men. He played a pivotal role in expanding Marvel Comics from the small division of a publishing house into its own large corporation, now renowned for its superhero movies.
Even though Lee is in his nineties, he remains actively involved in many companies and regularly makes appearances at comic book conventions around the world.
Though obviously not as involved in day-to-day operations anymore, he's still considered the Chairman Emeritus of Marvel Enterprises.
The comic creator is also the founder of his own charity, the Stan Lee Foundation, that works to improve access to literacy resources and to promote diversity, national literacy, the arts, and culture.
Another title he holds is that of being the person with the most appearances in Marvel movies. His cameos range from Avengers to Spider-Man.
Happy Birthday, Stan Lee!