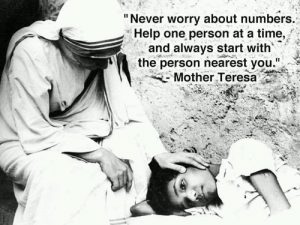 BY KEVIN SAWYER – On Sunday, Pope Francis I officially elevated Mother Teresa to Catholic Christian sainthood. It is the highest honor that the Catholic Christian church can give to anyone. For decades, Mother Teresa toiled in the streets of Calcutta, India to care for the sick, the unwanted and the unloved.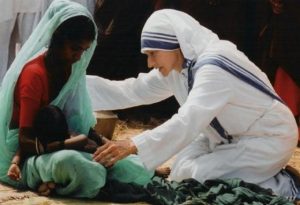 The canonization was attended by more that 200,000 of the Catholic Christian faithful as well as 13 heads of state. Mother Teresa hailed from Macedonia but traveled to Calcutta when she saw that she was needed the most. She founded the Missionaries of Charity, which now has about 5,000 working for the organization, and she was a winner of the Nobel Peace Prize.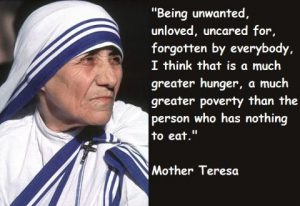 Pope Francis I said of Mother Teresa that, "She bowed down to those that were spent, left to die on the side of the road, seeing them in their God given dignity. She made her voice heard before the powers of the world so that they might recognize their guilt for the crime of poverty that they have created."
Her new and official name will be Saint Teresa of Kolkata. She was born in Macedonia in 1910 and she became a Catholic Christian nun very early in her life before eventually settling on Calcutta as her home. She never took a day off in the many decades of her work and once explained to one of her sisters that she would take a day off when she was "up there".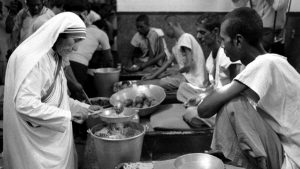 For the Catholic Christian church, sainthood is, usually, a process of many centuries and rarely do they declare someone a saint in so short of a time. Mother Teresa died in 1997. The other requirements for the sainthood is that the proposed saint must have performed at least two verifiable miracles according to the Catholic Christian church's definition of a miracle. For Mother Teresa, her two miracles was the curing of stomach tumors in a woman who had been praying to her and she supposedly healed a man from several brain tumors.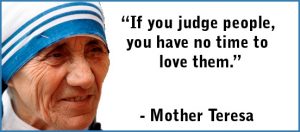 Her courage and her tenacity were also qualities that all who knew her loved. They were also qualities that even the most socially elevated, the most rich, the most powerful, came to fear. She was small but she had the heart and the courage of a giant. Poverty was her enemy. Poverty of both the physical kind as well as the spiritual kind.
One time, a reporter asked her: "Mother, when you die and you go to Heaven and you get to see God, what will be the first thing you say to him?"
And Mother Teresa, without hesitation, replied: "You have got a lot of explaining to do."
PHOTO CREDITS: India Today / Biography.com / Quoteswave